Kawaramachi (in Sendai-city, MIyagi-prefecture, Japan) used to serve a funciton as the south doorway of Sendai Castle town. This place prospered as the town of tradesmen and craftsmen, and still keeps historical landscapes such as the moats of ex-Wakabayashi Castle behind another landscape of the urbanization. The gate called 'Machi-Kido', the starting point to make a journey, was here, where the wayfarers set out passing through and crossing across Hirose-river. Before leaving Kawaramachi, the travellers also visited 'Traveller's Inari Myojin', and opened a fest to wish a good luck of journey.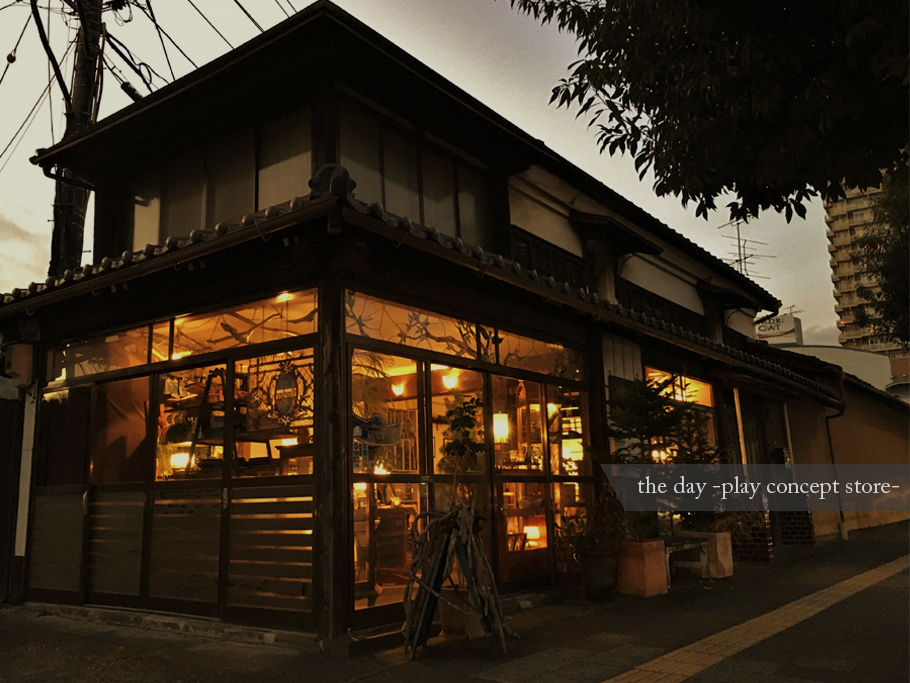 You will see a relaxing landscape suc a spacious flowing Hirose River, many architectures that has carved many times, or a grandfather and child going hand in hand. ''the day -play concept store-'' stands in the corner of such a historical view . An atelier of Ikumi Sawada is also on site.
"the day -play concept store-" offers a space where you can experience various values, with works by craftsmen and artists from all over Japan and around the world, as well as crafts, folk crafts, and daily necessities. Through various projects, we provide a place for people to interact, regardless of nationality or generation.
- 1 minute to the River -
A castle town of Sendai-city was born about 400 years. Looking around the majestic mountains from the downtown of Sendai where rows of fresh green trees lined with trees, you meet the sea if you run for half an hour by the car. Hirose River flows to watch over the cityscape of Sendai. The history of this town, which began at the foot of the Hirose River, is with this river.
It is 1-minute by walking to the Miyazawa green area with a relaxed atmosphere, you will see a view of the scenery of Sendai City nearby. It is a great location to be built at the foot of the water flow.

Atelier of Ikumi Sawada (inside of 'the day - play concept store-')
ADDRESS : 1-5-41 Kawaramachi, Wakabayashi-ku, Sendai-city, Miyagi-prefecture, 984-0816 Japan.
TEL: +81 22 395 9861
OPEN: 10:00 -19:30 WEDNESDAY CLOSE
CONTACT: sawada@playforlives.com